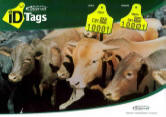 GMPBasic® calendar to plan all your livestock and other animal management actions
:: Involve your consultants too by using the livestock software system
------------------





Microchip and manage your animals on GMPBasic®
------------------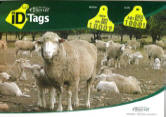 GMPBasic® calender to plan management actions of your animals:

small stock
ostriches, pigs, cattle,
horses,wildlife, dogs,
cats, birds etc.

Set reminder actions e.g.
Flush feeding
Pregnancy testing
Treatment reminders
Animals for sale
Regular program updates
Update & store your backups on the SERVER
and many more ......

------------------
Many products are listed in the GMPBasic® desktop application for ease of use for the client e.g.



One Shot Ultra 7
Pfizer Animal Health
(Vaccine for Cattle, Sheep)
------------------


Should the product that you are selecting in the GMPBasic desktop application not have its pamphlet instructions nor its packshot image dispalyed, please ask your vet pharmaceutical company to contact GMP Traceability



Delete All (Pour On)
For ecto parasites on livestock
MSD Animal Health
------------------
:: Send your samples to the IDEXX Veterinary Laboratories







------------------