Rural Veterinarians (LHPG)
Did you know:
The program is also for use by your veterinarian

If you don't have internet. your vet can assist you

A backup function exists whereby to transport your data

The data can be installed to another PC or laptop

A practice may admin your PROFILE with your permission

Your vet's reception staff can do admin on your behalf

Test results can be entered by your vet on your account

What livestock diseases may be recorded on your behalf:

- Brucella bovis tests and result recording in GMPBasic

- Brucella ovis test results and recording in GMPBasic

- Bovine tuberculosis tests results and recording in GMP

- Bovine Virus Diarrhea (Persistently Infected animals)

- Johne's disease

PD (pregnancy diagnosis) for reproductive analysis

Bull fertility tests and result recording into GMPBasic

Ram and Bull sheath washes for venereal diseases
Check that your veterinarian is a registered veterinarian at the South African Veterinary Council:

www.savc.co.za


-------------------
For more Information about the service regarding veterinarians who want to start using the GMPBasic software please contact the relevant person below.
My animals, veterinarian, GMPBasic, how do I start ?
Cell +27 83 630 7181
-------------------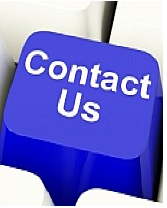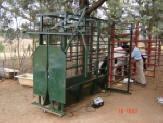 Animals should be weighed regularly, tested for diseases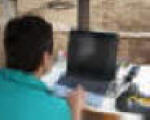 Record pregnancy status into the system for reproductive performance analysis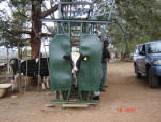 Restraining the cow in this manner allows for accurate work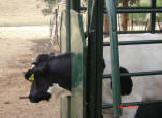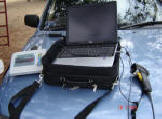 The system can physically be operated from your vehicle bonnet
The tags are uniquely numbered, tamper evident and non re-usable thus enhancing certification and verification of animal and its data.
The ear tag can be identified visually or via a suitable reader. Tag may become very dirty and may be wiped clean with a soapy sponge or cloth. The numbers do not fade that easily.
-------------------