Home page ENGLISH
Question:
Why use the GMPBasic traceability system ?


Statement:
The world is a shrinking environment for animals in the wild.
Through using the 'GMP' system, you will be linking into a central
World Animal Database.
This means that your animals domestic or 'licensed' wild animals
will be 'TRACEABLE'
Question:
What does this traceability mean ?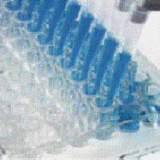 Each animal's DNA can be collected & determined.
------------------------------
Answer:
Each animal in your possesion or ownership should be UNIQUELY
identified.
There are various identifiers & tools available in the market place:-
a. DNA
b. Photos
c. Visual, non re-usable plastic tags
metal tags
d. Visual, non re-usablee. Microchip implants
In the GMP system, many of these
markers are utilised.
The GMP system uses a unique, patented coding structure for issuing its ANCHOR numbers for:

- Livestock,
- Birds,
- Companion animals,
- Wildlife,
- Exotic animals.





Take a photo or two of your crocodile and place it against its profile within its GMPBasic ® records

Hereafter the info can be uploaded from your computer to the GMP central database.

Authorised, licensed users will be able to view selected crocodile data as per the POPI act on behalf of colleagues, veterinarians, at shows, auctions or animal inspections for relevant bodies or persons.
------------------------------
------------------------------
GMPBasic ® Software download
GMPBasic ® Features:
- Animal unique ID
- Animal CHARACTERISTICS
- Animal HEALTH
- Public HEALTH
- Animal MOVEMENT
- Local TRADE
- International TRADE
- Calendar PLANNER
- Shows / COMPETITIONS
- Animal QUALITY
- Bio SECURITY on the farm and further
- Animal PRODUCTS
TRACEABILITY
- PRECISION planning
- PRECISION management
Verify the animal's number

The GMP HR(Human readable) Code is registered to be used in the GMPBasic ® central database system. This individual and unique number per animal is patented and protected by trademark and copyright laws.

The GMP codes are standardised to be:

- practical
- accessible
- affordable for the animal owner

The numbers are issued from the central database and provided to the animal owner. These unique number identification codes are also standardised for a specific reason.

For further enquiries as how you are able to participate in this new world standard with regards to animal identification and trade please contact us via the button below :

------------------------------

- Software Features -


Register as a user, set up your details
Register your property location.
Register each Crocodile with its GMP code & its MICROCHIP Tag.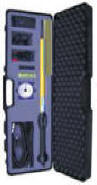 Microchip & RFID stick readers

RFID stick readers for reading the MICROCHIP implants to your GMPBasic ® software system
Microchip implants are used in conjunction with a variety of identifiers in the GMPBasic® animal management and traceability software system
Register the animal details.
Register the medical treatments applied
Register routine procedures applied eg. Vaccinations, de-worming, dipping etc.
Register status of animal eg.active, quarantine, dead, sold etc
Crocodile Status - Link female and male breeding pairs
Dam / Sire status
Crocodile details & movement details
ADG - Birth to weaning - Weights entered
Change of ownership (change of location)
Notifiable diseases record or EROSION disease notification to potential new owner.
Veterinarians can enter their client's bird test results eg. Disease, DNA sexing etc on line to the benefit of all crocodile producers who will be able to insist on the animal's latest health screening tests conducted prior to purchase.
------------------------------
The GMPBasic software has a variety of licence structures.
This is to accommodate the various animal groups.

Crocodile Farmers and keepers
The users download or purchase a Memory Stick containing the software.
Once they have installed the software on their computer they purchase an ACTIVATION key from GMP to access the MICROCHIP section and a UNIQUE computer code for each animal issued from the central data base for :
-Birds
-Horses
-Cats
-Dogs
-Crocodiles
-Reptiles etc.

Costs of the software license for 2015 (until further notice) :

Annual Activation Key = R900.00 (Vat excl.)
Once off - Individual animal GMP HR code from = R1.00 to R20.00 (Vat excl.)

The program and system features are continually on the improvement. Your feedback and positive comments will be appreciated.
All the MICOCHIP pages will be updated with info, technical info and relevant news.


Example of a Handreader for microchips.
Ensure that the reader can read 'ALL' microchips or that the microchip is readable with ALL readers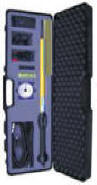 A RFID stick reader that can read many types of microchips
A RFID hand held scanner and a stick reader with which to read MICROCHIP numbers and to use in combination with the GMPBasic ® software system.
------------------------------

------------------------------
The GMP Code for MICROCHIP management is utilisable from the first day of birth and can be recorded against the animal's records in the GMPBasic ® system.

------------------------------
Participate in the global action to prevent the illegal trade and decimation of birds, wildlife, crocodiles and other animal product poaching !!
------------------------------