ENGLISH
Traceability is only obtained through a system of records and certifications that allow a product to be traced back to its origins.
EID eartags that are used to increase the process of livestock identification.
EID or RFID tag reading equipment for larger livestock operators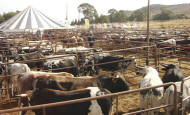 Livestock handling equipment is paramount for good management abilities
-------------------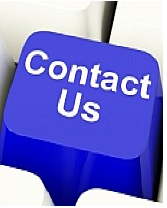 We use the specific tamper evident, non re-usable ID tags.
These are designed to be used in the GMPBasic software for livestock management and associated traceability standards.
The ID Tags are distributed by MSD Animal Health, South Africa on behalf of GMP Traceability solutions.
The Visual Traceability GMPTAGS (ID Tags) are the ANCHOR, licensed tags on the GMPBasic system. Once these are tagged to your animal you have the option of a variety of other EID tags that can be used in conjunction in the GMPBasic system.
| | |
| --- | --- |
| Small Combo-Tag Set | |
| Large Combo-Tag Set | |
Visual Traceability GMPTAGS (ID Tags) - ANCHOR, licensed tags on the GMPBasic system
-------------------
Support & enquiries EID Products
Cell +27 83 630 7181
-------------------