Weigh your animals
Did you know:
The GMPBasic® program has a weight recording function

Manual - operator types weight readings into the software

OR electronic weight capture (plug and play with

ADAM scale

Rudd scales

Tru - Test scale 3000
These are three scale models that have been programmed into the GMPBasic® to add value for livestock farmers that are starting to use the GMPBasic management system.
The screen shot sample above has a number of features:
1. The weight is displayed in a line chart ( left )
This chart can be saved, printed, "zoomed" in or out
2. The digital display of weight recordings is visible ( right )
3. The ADG ( Average daily gains ) is also visible on the right
4. All the data in the right columns are exportable in either
EXCELL
or
PDF format, in this manner you are able to use the info in a multitude of ways
For more Information about this service please contact the relevant person below.
-------------------
Support & enquiries EID Products
Cell +27 83 630 7181
-------------------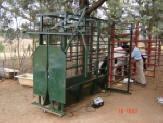 Ensure that you have a quality scale crate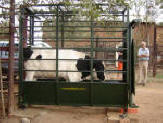 The best option is a crate with a neck clamp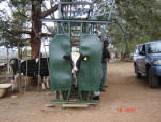 Restraining the cow in this manner allows for accurate work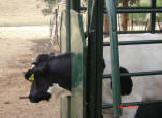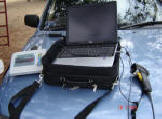 The system can physically be operated from your vehicle bonnet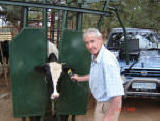 The ear tag can be identified visually or via a suitable reader. Tag may become very dirty and may be wiped clean with a soapy sponge or cloth. The numbers do not fade that easily from.
-------------------