Home page ENGLISH

REMEMBER, the scanner is not a computer with a memory ability. It is merely like the scanners at the shop that scan the bar coding of the tag via a USB connection into the GMPBasic software program on your computer. So it does not record the numbers for later usage.
The scanner allows you to capture the FULL encoded number into your software AS you are registering your animals to your GMPBasic database.
------------------------------
------------------------------
The GMPBasic ® system is currently simply far ahead of any similair available programs.
We believe that in the future all livestock will be managed on the GMPBasic ® management system.
The program which works for you and provides you with value !!
------------------------------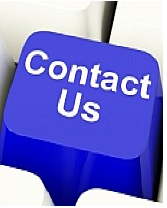 Laser- like accuracy in digital imaging devices


These bar code scanners' laser-generated aiming pattern delivers true point-and-shoot accuracy, making them ideal for retail, agricultural, healthcare and light industrial environments
<![if !supportLineBreakNewLine]>
<![endif]>
"Capture data and images with a single scanning apparatus.
Increase Productivity through reducing the amount of time required to scan 2 D symbology.

Multi-directional scanning ability increases readability of bar codes.
One apparatus scans both LINEAR & 2 D Bar code symbology

"
------------------------------
Accuracy, even in the harshest conditions


Symbol's series of cordless laser bar code scanners combine superior data capture quality with ergonomic, yet rugged, features to meet the demands of any industrial application - in the yard, warehouse, distribution centre or manufacturing plant. These scanners arrive ready for real-time data capture at whatever range your conditions require.
<![if !supportLineBreakNewLine]>
<![endif]>
Additional benefits:

Provides omni-directional scanning of 1D and 2 D bar codes found in industrial applications
Delivers laser-like decoding performance and supports multiple interfaces, allowing it to work with a variety of hosts


Accurate data capturing in the harshest conditions.


Rugged, ergonomic design able to withstand severe environment
IP65 seal-rating protects in harsh environment
Adjustable LED and beeper provides user feedback in noisy surroundings
Advanced data formatting eliminates costly modifications to host software
Multiple interface ensures compatible connectivity
The program which works for you and provides you with value !!
------------------------------