Home page ENGLISH
------------------------------
The NERPO, Mutual and Federal livestock purchase and insurance project.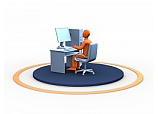 NERPO are the custodians of the NERPO Livestock Credit scheme. The scheme is financed through funds from the national treasury. These funds are lent out to successful loan applicants. Applicants are screened by senior executive, from the province from where the applicant resides. Certain criteria are evaluated in this process e.g. :
- Is the person an active NERPO member ?
- Does the applicant have the necessary skills and knowledge to farm livestock ?
- The number of animals versus the carrying capacity of the applicants land ?
- Does the applicant have land, rental land or part of a viable and sustainable communal grazing area ?
- Is the necessary infrastructure in place and maintained in order to farm with the livestock ?
All livestock purchased through this structure are identified and registered onto the GMPBasic system.
An affordable insurance package is provided for each and all such animals through the Mutual and Federal livestock insurance scheme for the farmer.
------------------------------
For more Information about this service please contact:
GMPBasic office at : How do I get livestock insurance ?
------------------------------
------------------------------

Mutual and Federal are the official service provider to NERPO for the insurance of livestock (cattle, sheep and goats) that are purchased by their members.
The GMPBasic livestock management, bio-security and traceability system is the official data capture, animal management system for this very NB national deployment through NERPO.
All the members participated in the first phase of the ID tag application and subsequent registration into the GMPBasic livestock management & traceability system.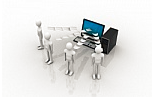 ------------------------------
Interested farmers who need insurance services for their livestock, please contact support at GMPTAGS Traceability solutions.
------------------------------