Home page ENGLISH
------------------------------
Product information

The product information provided in this site is intended only for residents of the Republic of South Africa. The products discussed herein may have different product labelling and usage instructions in different countries.
The health information contained herein is provided for educational purposes only and is not intended to replace discussions with a healthcare provider. All decisions regarding patient care must be made with a healthcare provider, considering the unique characteristics of the patient.
------------------------------
Internet Privacy Policy

GMPTAGS (TM) recognizes the importance of protecting the privacy of information we may collect from our on-line visitors. To this end, we are committed to using our best efforts to respect the privacy of our on-line visitors. It is our intent to balance our legitimate business interests in collecting and using information received from and about you with your reasonable expectations of privacy.
------------------------------
New developments

It is our endeavour to use the information to develop and release products & services which are to the potential benefit of all our current customers and future potential customers.

The GMPBasic ® software system is an evolving platform with new functionalities being added continuously. We discuss and analyse the requirements of our client base and thereby prioritise the development and additions of functions and features to the program.
------------------------------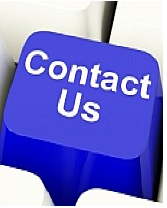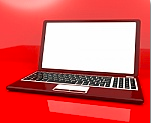 ------------------------------
Announcements

In conjunction with our Web sites, you may receive postal mailings, e-mails or other communications from time to time, because we want to provide you with the latest and most meaningful information from GMPTAGS (TM). At any time, however, you may choose to remove yourself from any and all of our electronic communications. This can be accomplished by using the link at the bottom of each e-mail or by choosing the link at the bottom of any Web page.
------------------------------
Terms of Use

Please read and review this site's Terms of Use carefully before accessing or using this Web site or any of its products or services.
------------------------------
The usage of the software and associated products is dependant on the client's own training and develoment of usage skills.

We do provide training sessions at a charge whereby your skills and efficiency levels in the use of the software and associated products may be improved.

Further details regarding this may be acquired from our offices:

+27 11 954 4971
+83 630 7181
support@gmpbasic.co.za

------------------------------
Contact : Legal at GMPBasic ™
------------------------------